Keeping families with sick children together and near the care and resources they need.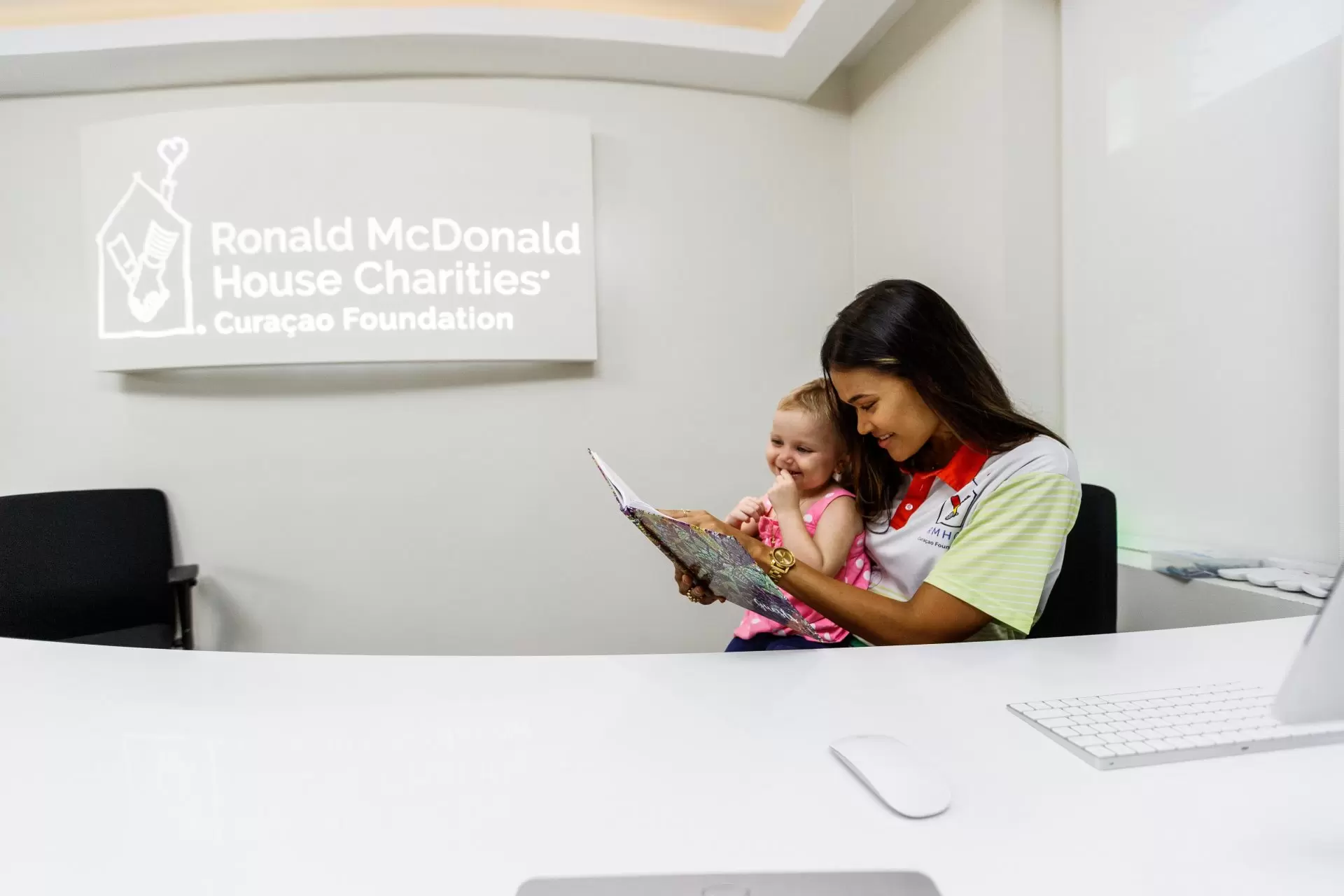 The Ronald McDonald House Charities Foundation Curaçao aims to support families with sick children by keeping them close to their child in the hospital through our core program, the Ronald McDonald Family Room. Although we cannot make medicine taste better or take away the pain of the treatments, we can help lessen the financial and emotional burden for families staying with us.
Thinking globally while acting locally to create long term partnerships which in turn provide resources for children and their families.
The mission of Ronald McDonald House Charities Curaçao Foundation (RMHC) is to
create, find and support
local programs that directly improve the health and wellbeing of children and their families. We can accomplish this through one of our core programs, the Ronald McDonald Family Room and also through other programs and through alliances with other non-profit organizations who share our mission.
Ronald McDonald House Charities Curaçao envisions a community where all children have access to quality (specialized) medical care both locally and abroad, and their families are supported and actively involved in their healing process.
Make a Difference for Those in Need
Parents don't know when their children will need urgent medical help. But they should know they can have a place to stay close. With your help, everyone will have a warm, friendly "home away from home".