Ronald McDonald Local Programs
Healing Together Program & Hospitality Cart Program
Offering financial support to families of children that need special medical care abroad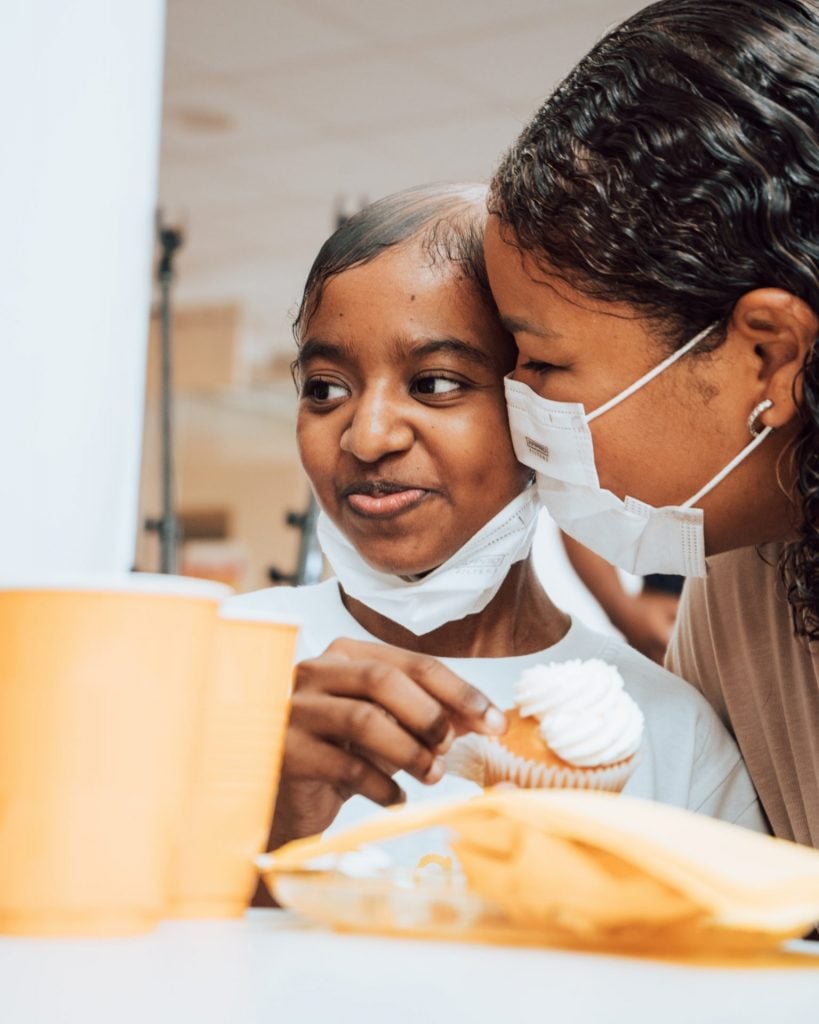 Accommodating, guiding and helping children with an illness can take an emotional toll on a family, even more so when the treatment needs to be performed abroad. The financial strain that comes along with this makes it almost impossible to bear for some families.
As of 2017 we have a partnership with KLM that helps us reach even more families thru this program. 22 Families of sick children from Curaçao that had to travel to Holland for emergency specialized treatment have already benefited from this joint effort with KLM.
For childhood oncology cases the Ronald McDonald House Charities Curaçao Foundation works in alliance with our partners of the Prinses Wilhelmina Fund and has recently set up a special RMHC Childhood Cancer fund to help cover costs of parents or caregivers that have to travel alongside their child to get specialized treatment abroad. There is a great need for helping parents of our pediatric cancer patients financially during this strenuous period.
With the "Healing Together Program" the RMHC chapter in Curaçao has been able to help 54 children and families over the past 10,5 years.
Bringing care packages and other goodies to our families and children while in the hospital
Our Hospitality Cart Program serves a vehicle to take care of parents who do not want to leave their children's bedside. We provide them with care packages containing snacks, beverages, diapers, clothes, etc. Our goal is to help parents who are having a hard time feel a little more at home. Additionally, we also take care of the parents by making sure they have had something to drink and to eat, since in situations like these parents forget about their own health and well-being.
The cart is equipped with everything needed to support our family's needs and varies according seasons, holidays and events happening. Unlike normal hospital carts, ours has just that like extra love and is beautifully designed with a vivid picture of the Punda skyline and other local characters of our beautiful island Curacao on the outside.
Our kind volunteers make sure that the cart is fully equipped. But most importantly that everything is hygienic in order to protect our children and their families. By having a little chat and offering our support we hope to alleviate some of the strain of having a hospitalized baby, ill or injured child in the hospital.