Ronald McDonald Family Room
Providing stability and resources for families everywhere
Ronald McDonald House Charities Curaçao Foundation has been serving children and their families since April 2012. Through the Ronald McDonald Family Room, one of the three core programs of Ronald McDonald House Charities (RMHC), we have served more than 15,100 families to date. We also have alliances with other nonprofit organizations that share a common mission to serving children and helping their needs through our partner hospital, the Curacao Medical Center.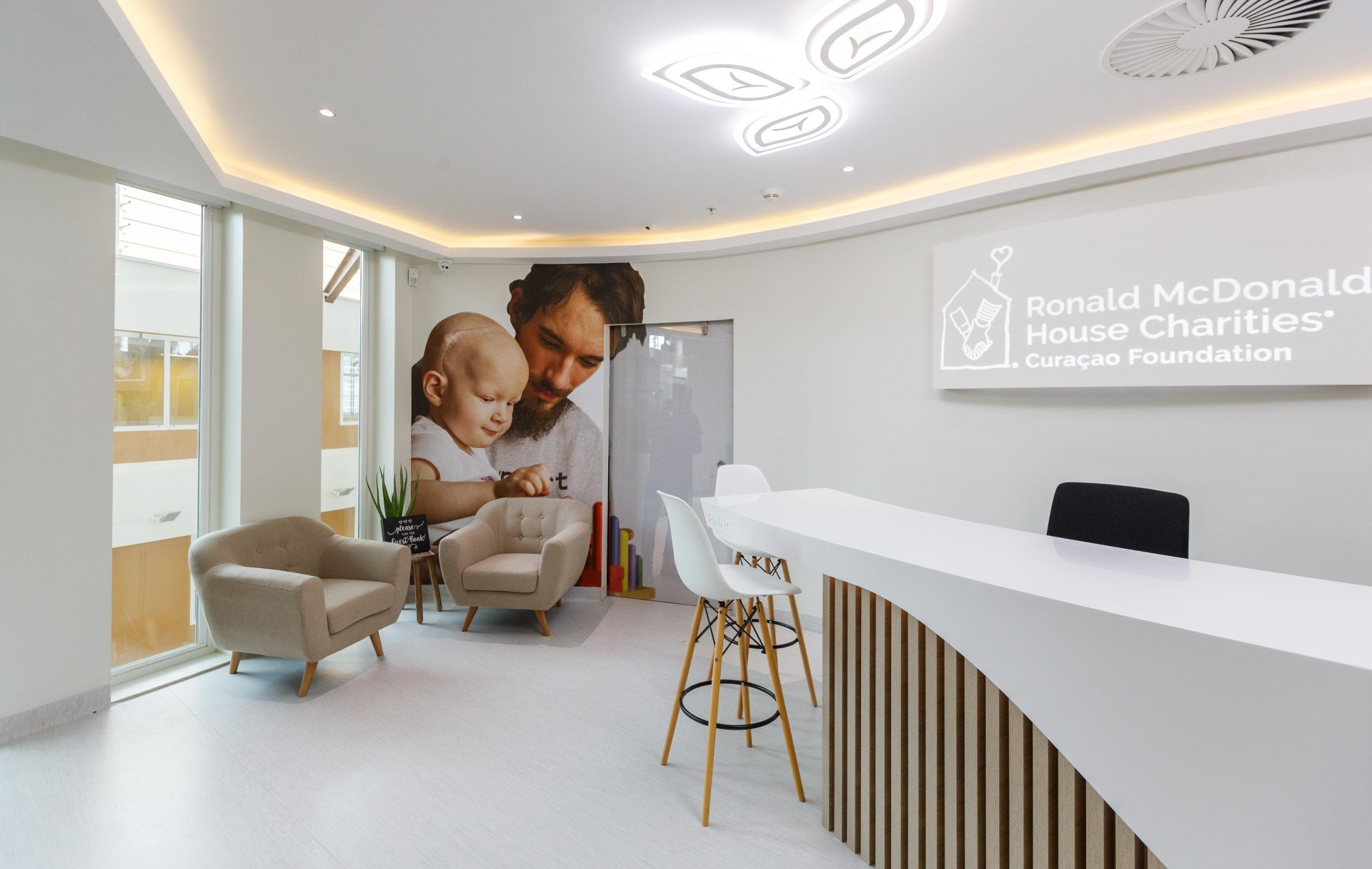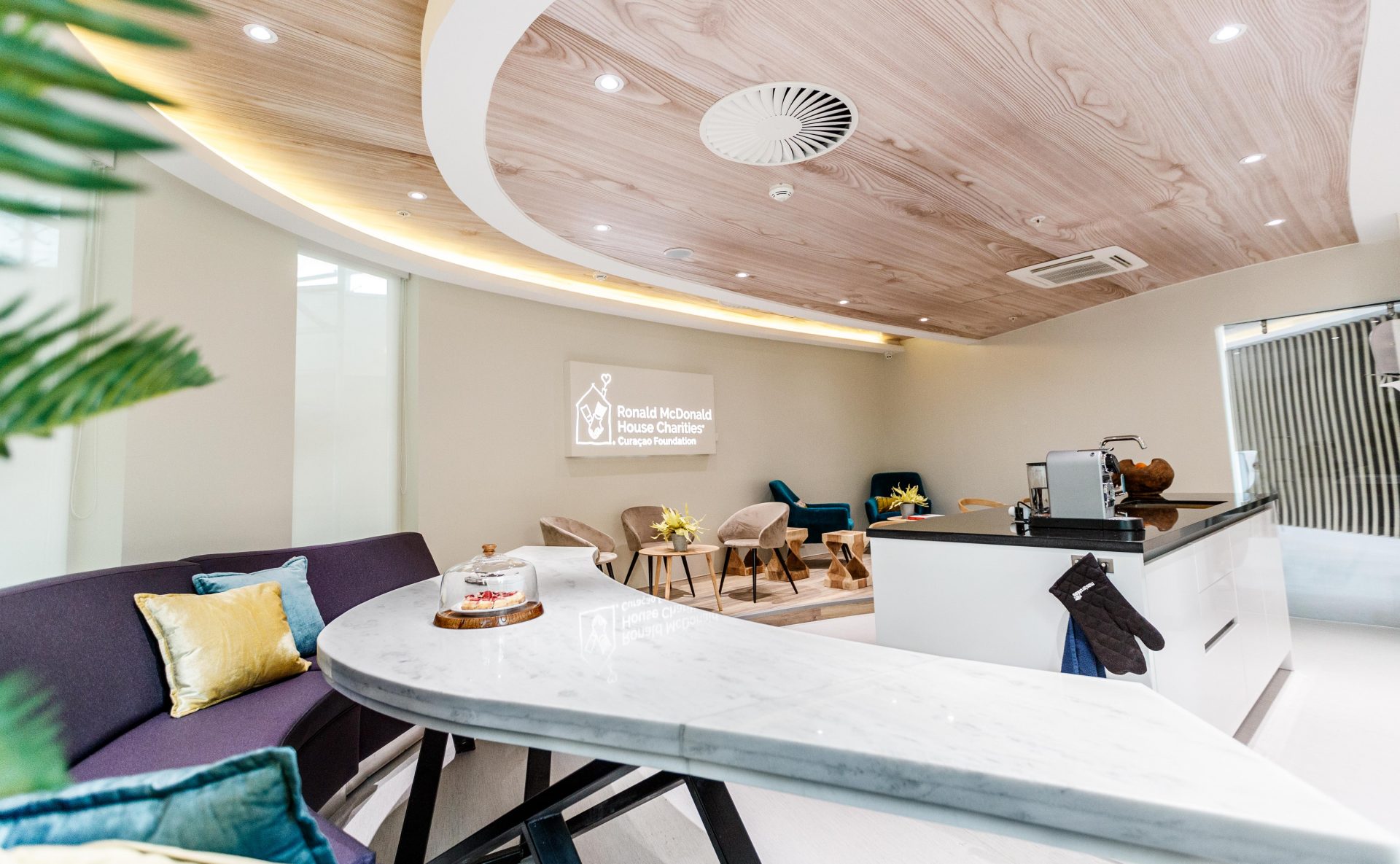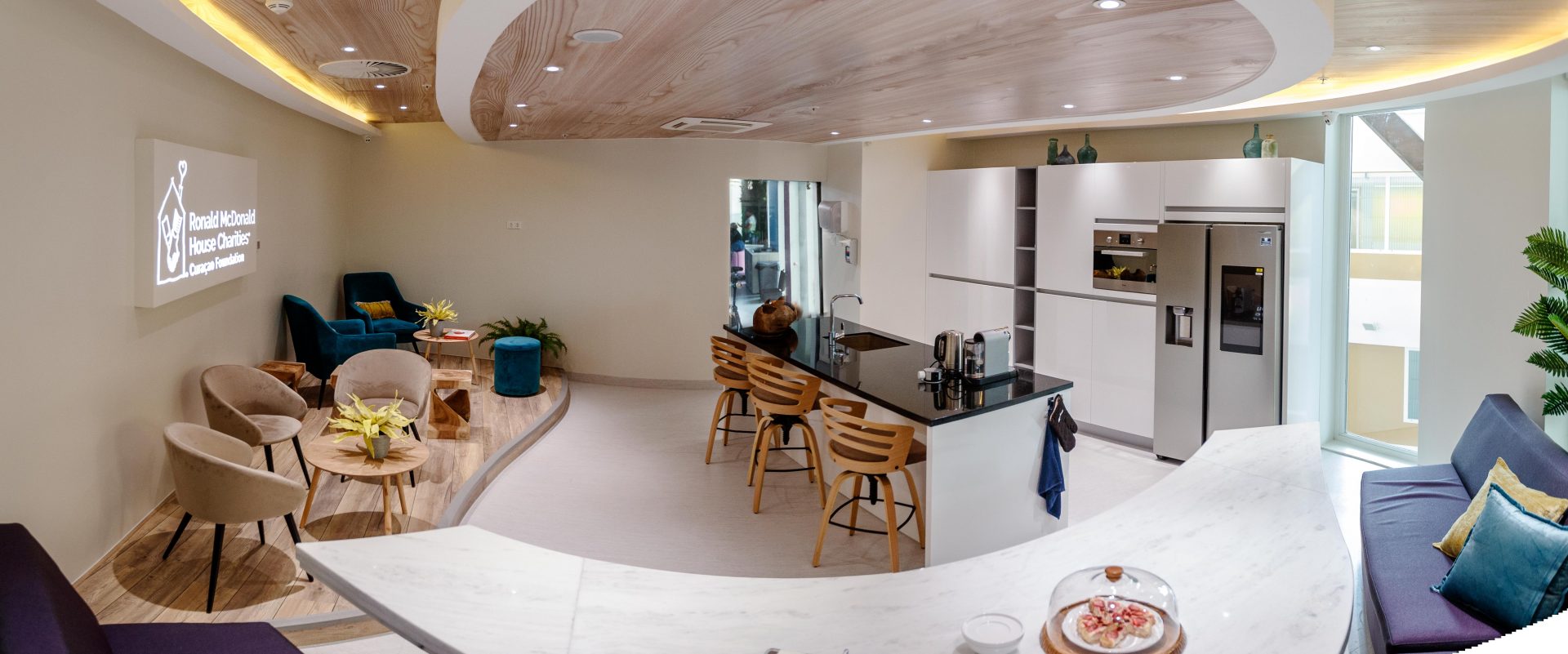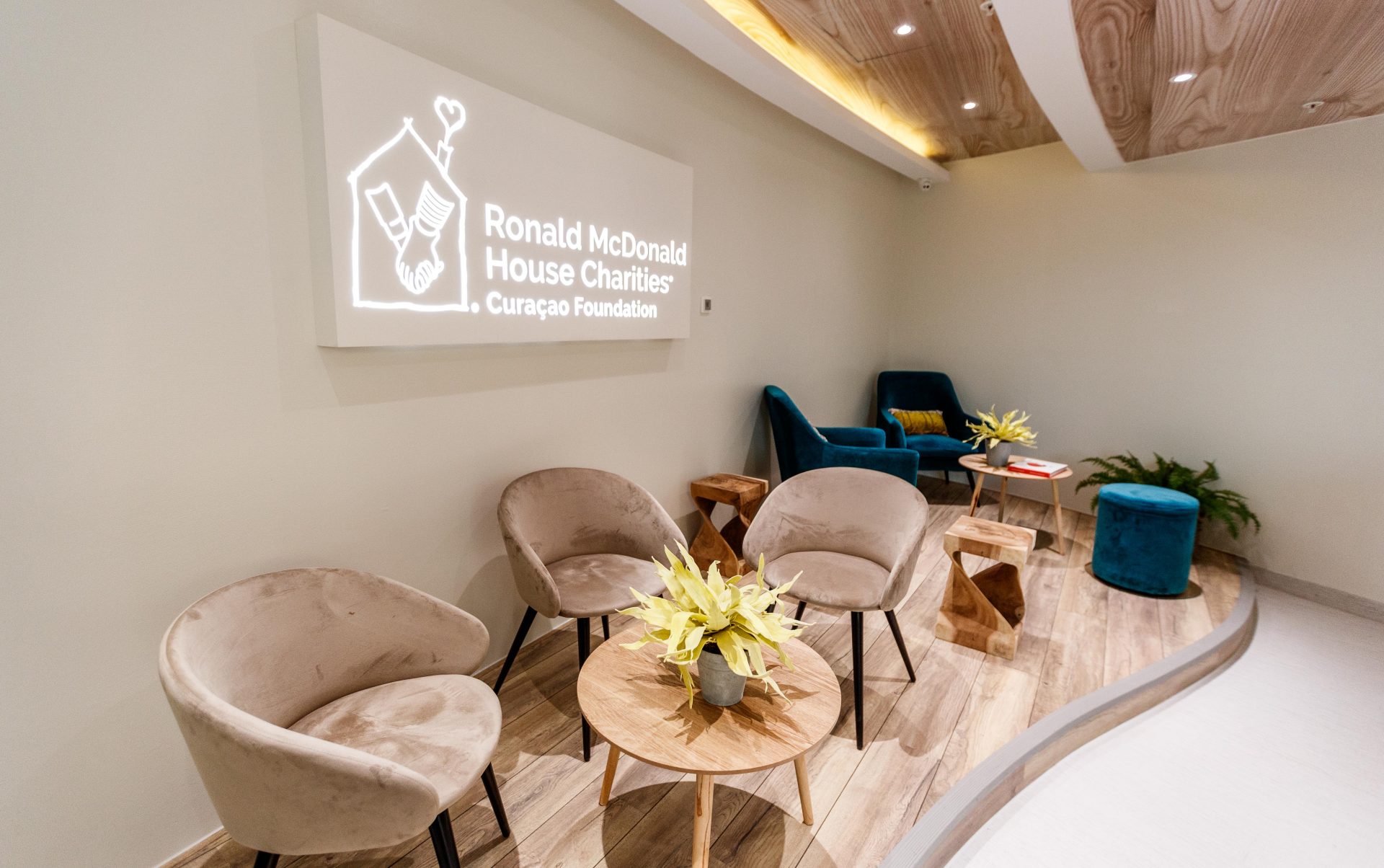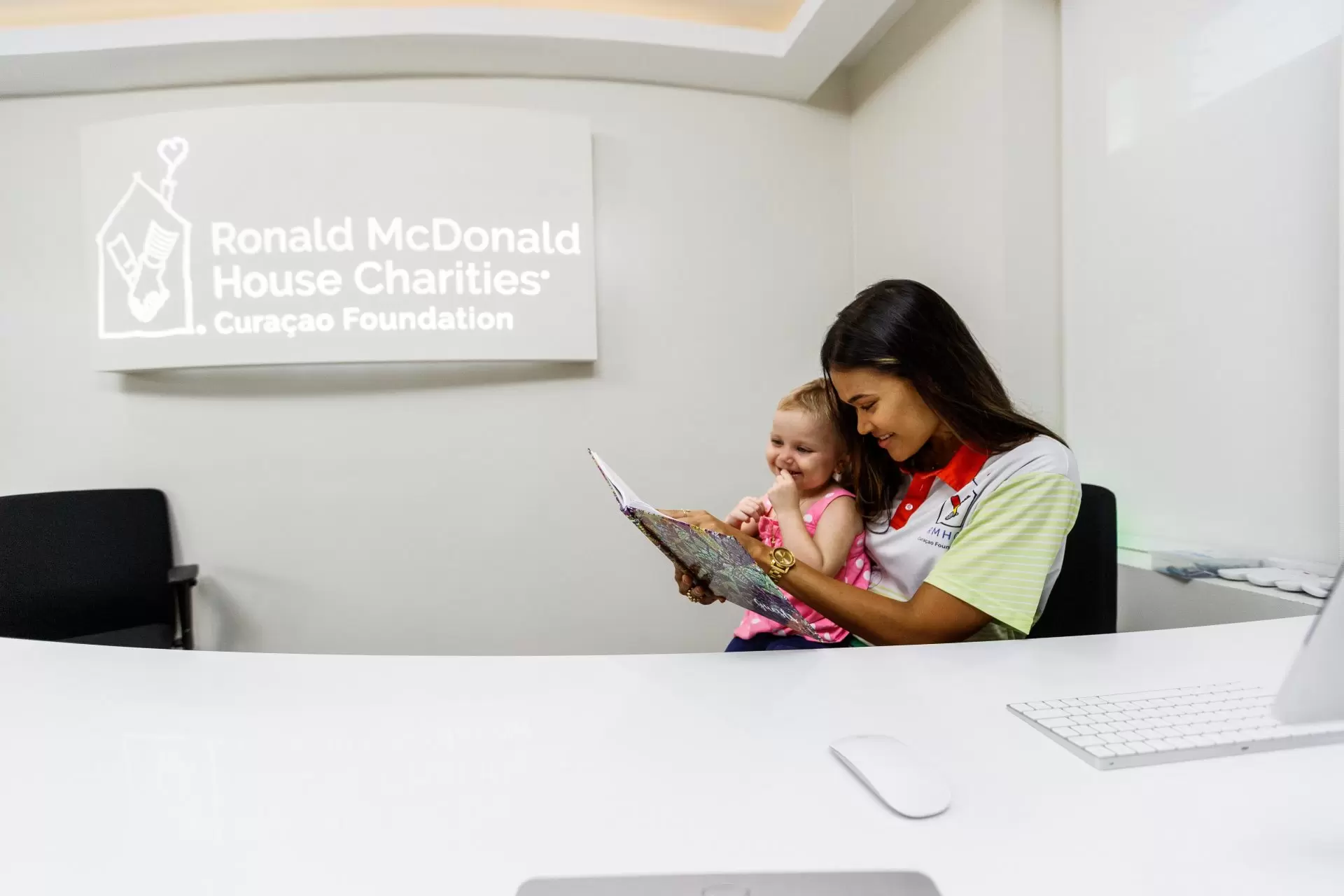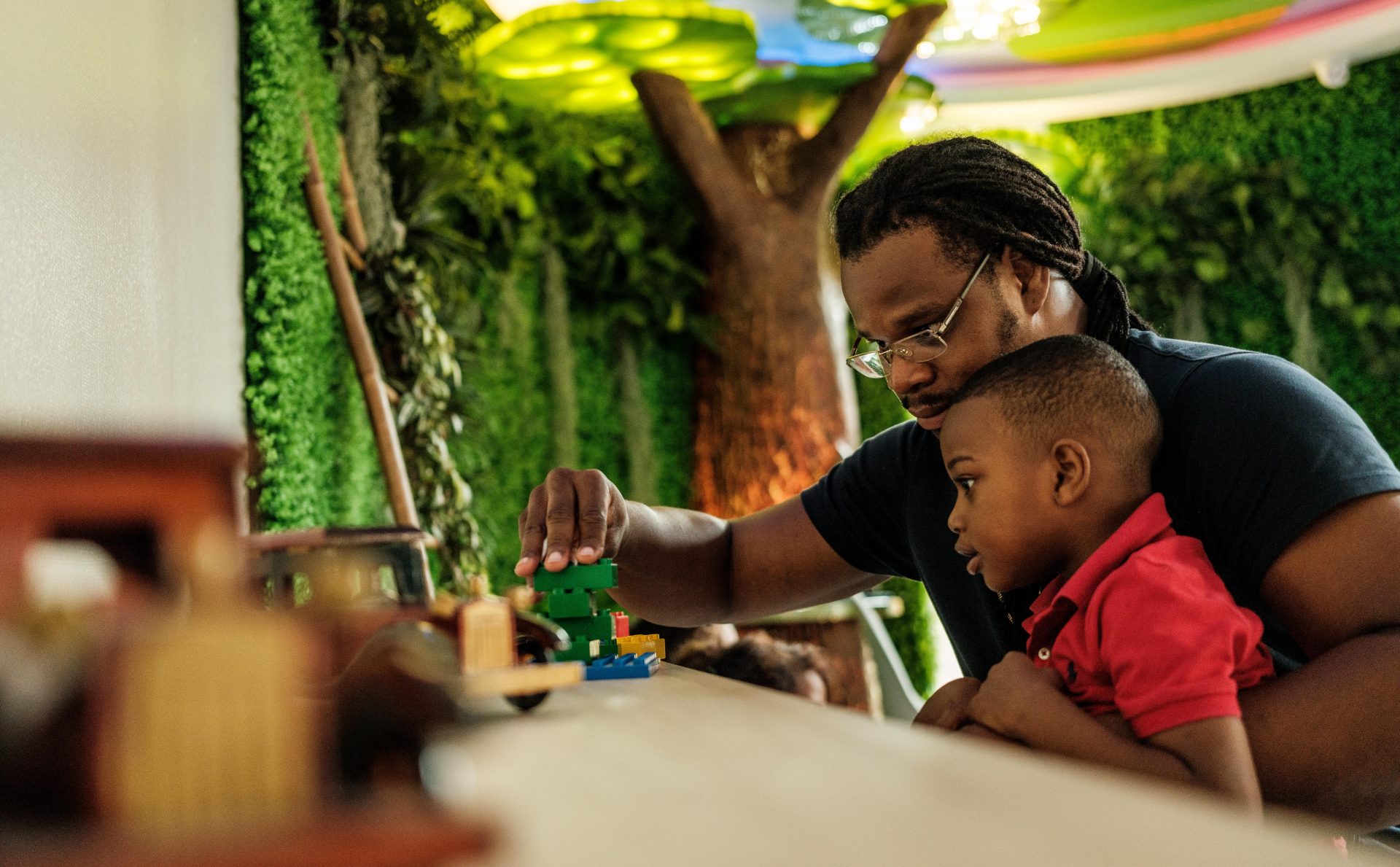 The Ronald McDonald Family Room provides a welcoming homelike environment for families, just steps away from their child in the hospital. Any family with a child receiving treatment, whether hospitalized patients or outpatients, is eligible to use the Ronald McDonald Family Room facilities. Registration is required and Ronald McDonald House Charities house rules and Curacao Medical Center house and admittance rules apply. The Family Room is open daily between 8 AM and 8 PM.
Our Family Room has an inviting reception area for registration, a comfortable and modern living room fully equipped with a kitchen, ample seating options for families to enjoy, TV and WiFi throughout.  There is also a large multi-functional room which is an excellent recreational and educational area for kids. This multi-purpose room includes an interactive wall and sensory area. The interactive wall allows kids to draw on a screen and make their creations come to life while the sensory area is a calm and soothing environment beneficial for kids with different conditions. Click on the white play button for a tour of the RMHC Family Area.